Confidentiality:
Customer quotations, drawings and processes are held in strict confidence.
Flexibility:
We are entirely flexible in the communication and design method of tooling projects. We often draw on the expertise of our customer's employees to complete a project successfully.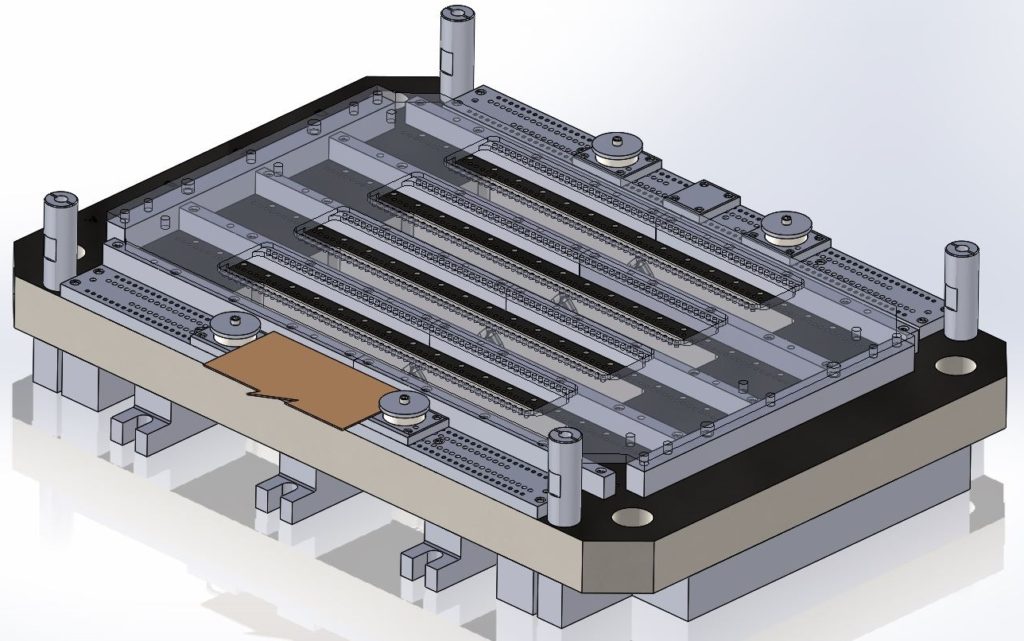 Design:
New tooling and most repairs are drafted using CAD, assuring accuracy and repeatability before manufacture. Conceptual drawings can be provided for approval prior to manufacture. Our primary design focus is as follows:
Cost effective design and longevity
Tool design to support 1/2 production part tolerances
Proper choice of materials
Modular design and adjustable end and edge gaging
Operator safety and ease of loading the tool
Match tool parameters to customer's machinery
Ease of maintenance, sharpening and service
Options to improve piece rate and process
Sampling:
All new tooling is sampled in some manner at our facility, or on occasion, at our customer's facility. We typically provide (3) samples from customer-supplied stock and a first article inspection report on new stamping dies. Our intent is to provide a production-ready tool.